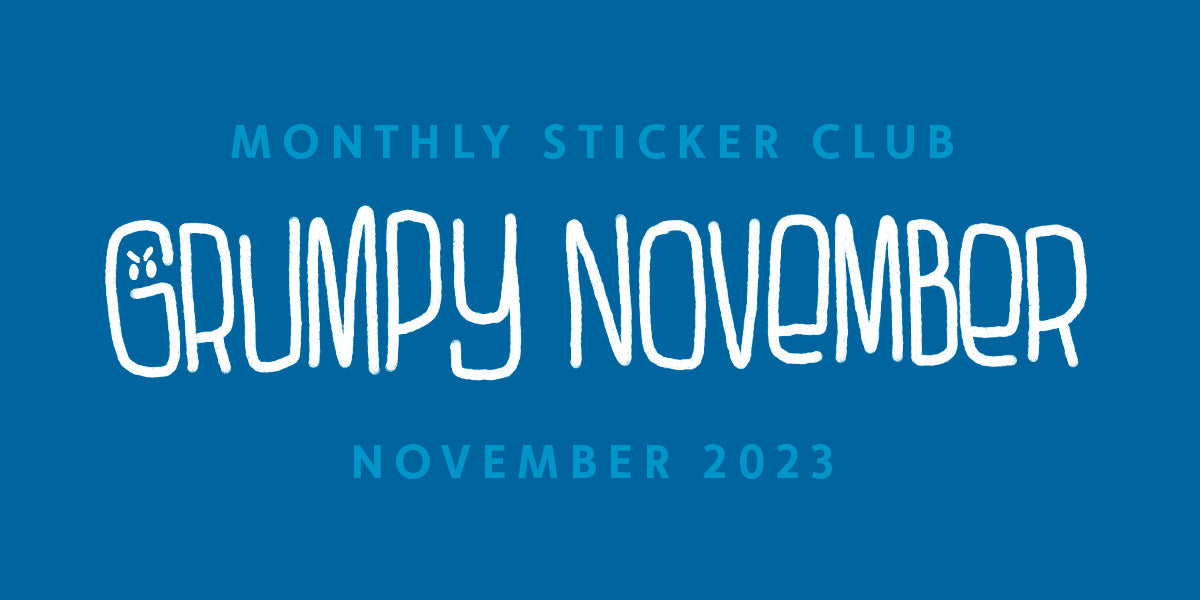 November Sticker Club
This month is officially "Grumpy November". With Christmas right around the corner, some are just not ready for the onslaught of holiday cheer. This preChristmas season features grumpy Ghosts, Unicorns, Meengos and Krampus. These grumpy characters made me smile while I was bringing them to life... which actually made them grumpier. Hehehehe.
Join the sticker club before the end of the month and I'll mail these stickers to you!